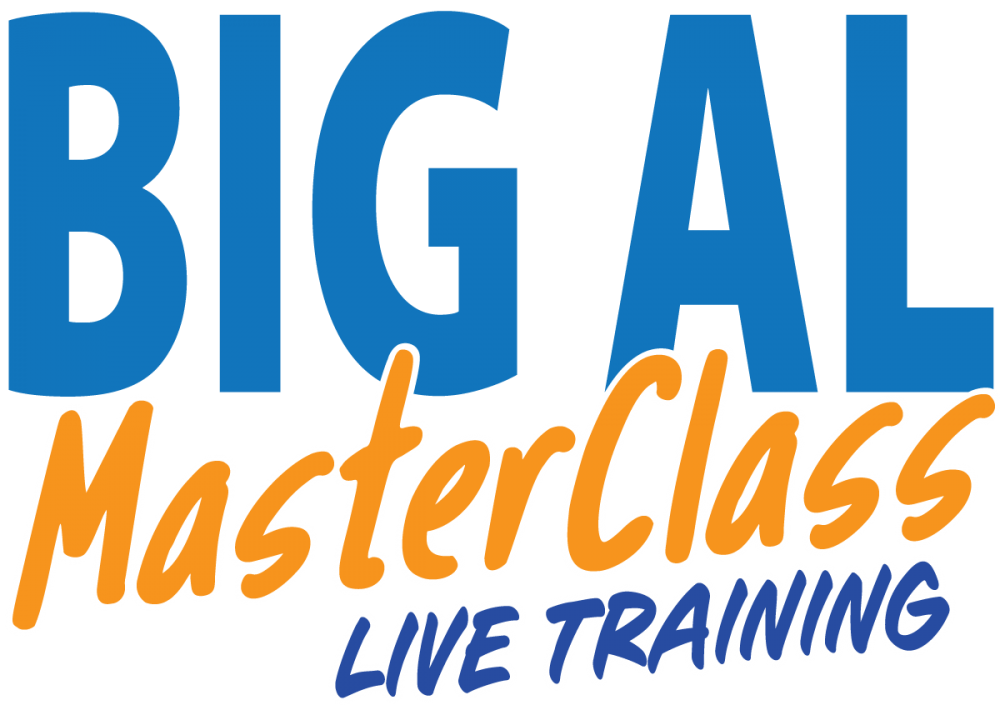 A. "You won't find any prospects. You won't talk to any prospects. And … nothing has changed. Stop asking me this every week. You didn't find or talk to prospects before the pandemic either! Stop making excuses and just say 'hi' to somebody."
Yeah. Good thing I deleted that answer. Morning coffee should be mandatory.
So what kind of idiot would ask such a stupid question such as, "How do I find and talk to prospects during this pandemic?"
Oh … that would be … me.
When I started, years of introverted programming made me look for excuses to avoid finding or talking to prospects. We all have a little of this programming, and some of us have more programming than others.
Early in my career I wanted a shortcut. A simple, awesome, magical "pickup line" that would make prospects join. Why bother learning anything when I could just use a shortcut? Humans are lazy naturally. That is why we invent remote controls for our televisions and have pizza delivered.
Well, sometimes I feel like my own "Worthless Sponsor" 🙂
But 2021 is a brand new start.
This could be our "year of the breakthrough."
Free will.
We can make this choice:
#1.

Repeat 2020. Continue using the same network marketing skills and techniques and stay where we are now. Or,
So what choice did we make?If we choose choice #1, to stay the same, nothing else to read in this email. Cat videos await us.
If we choose choice #2, to get better, well … when are we going to start?
How to start.
First step is to check our mindset. Do our mindsets command us to learn something new every day? If so, we got that step covered.
Second step is to be choosy about what we learn. We want to learn action steps that we can use immediately to make a difference. That is why we do the MasterClasses.
So if we want to take action now, to make 2021 better, register now for the upcoming MasterClass. Here is the link to the details:
You can read what we will learn and register there.
First class starts soon, and the very first thing we will learn?
"How to turn distant acquaintances into hot prospects. The habit with no rejection."
⇒ And here is the question. If we could turn just one distant acquaintance into a new team member, would that be worth the time invested in this first session of the MasterClass?
So if we have read this far, we already know what to do. Register now, join our fellow professional networkers, and get ready for our first session of the MasterClass.
And remember, New Year goals are only wishes. We have to take action to make them come true.
Tom "Big Al" Schreiter
P.S. I didn't mean to imply in this email that cat videos were a waste of time. I only meant to point out that they are not the best prospecting strategy for professionals. 🙂 Please, no cat-shaming threats …
Hi #NAME#,
Tim Sebert here.
Our paths have probably crossed in the Net*work Mar*keting
Industry over the last 44 years… Maybe in GDI, 21st Century
Nutriceuticals, Quorum, NSA, Herbalife, Cambridge or Amway.
That's only 8 companies in 44 years…I know people who have
been in that many in 1 year! I built 7 figure in*comes in 6 of the
8 companies only to have 3 of those companies' owners shut
down the companies and 2 owners of the other 3 companies
stole my main producing downline Teams! I have been both
a "casualty" and a "success" of this industry!
I retired from GDI 6 years ago after building a 7 figure in*come
OVER a 1 MILLION DOLL*AR IN*COME
but decided retirement wasn't all all that it was cracked up to be.
Plus, I knew I had to create something that would last through
through the ages and help take care of my "WHY". My "WHY"
is my 17 year old daughter, Bobbie. Bobbie has Down Syndrome
and will never be able to hold a "job" so I knew I needed to create
a Legacy Company… one that could not only benefit her when
I'm gone, but could also benefit your children and grandchildren!
So I started my own, one-of-a-kind Net*work Mar*keting Company
called Genusity. We just launched the hottest 2X2 Cyc*ler called
GenCy*cler and, with just a one-time, out-of-pocket purchase of
100 DOLL*ARS, you can make…
$1,400 up to $5,900
Over and Over again
PA*ID DAILY
and you could get a 50% Matching Bonus!
PLUS…. There's MORE!
Go here to get your
ABSOLUTELY FR*EE Position
http://supercycler. com
I also want to inv*ite you to a LIVE, FIRST-EVER, Private
GenCyc*ler
LAU NCH Webinar
It starts at 7:45 pm Eastern TUESD*AY, THURS*DAY and SATUR*DAY at 11:45 AM is a
RES*ERVED SEATING E*VENT
so go here NOW:
http://GoHereToReserveYourSeat. com
May God Bless you and your family!
Sincerely,
Tim Sebert
CEO
Genusity